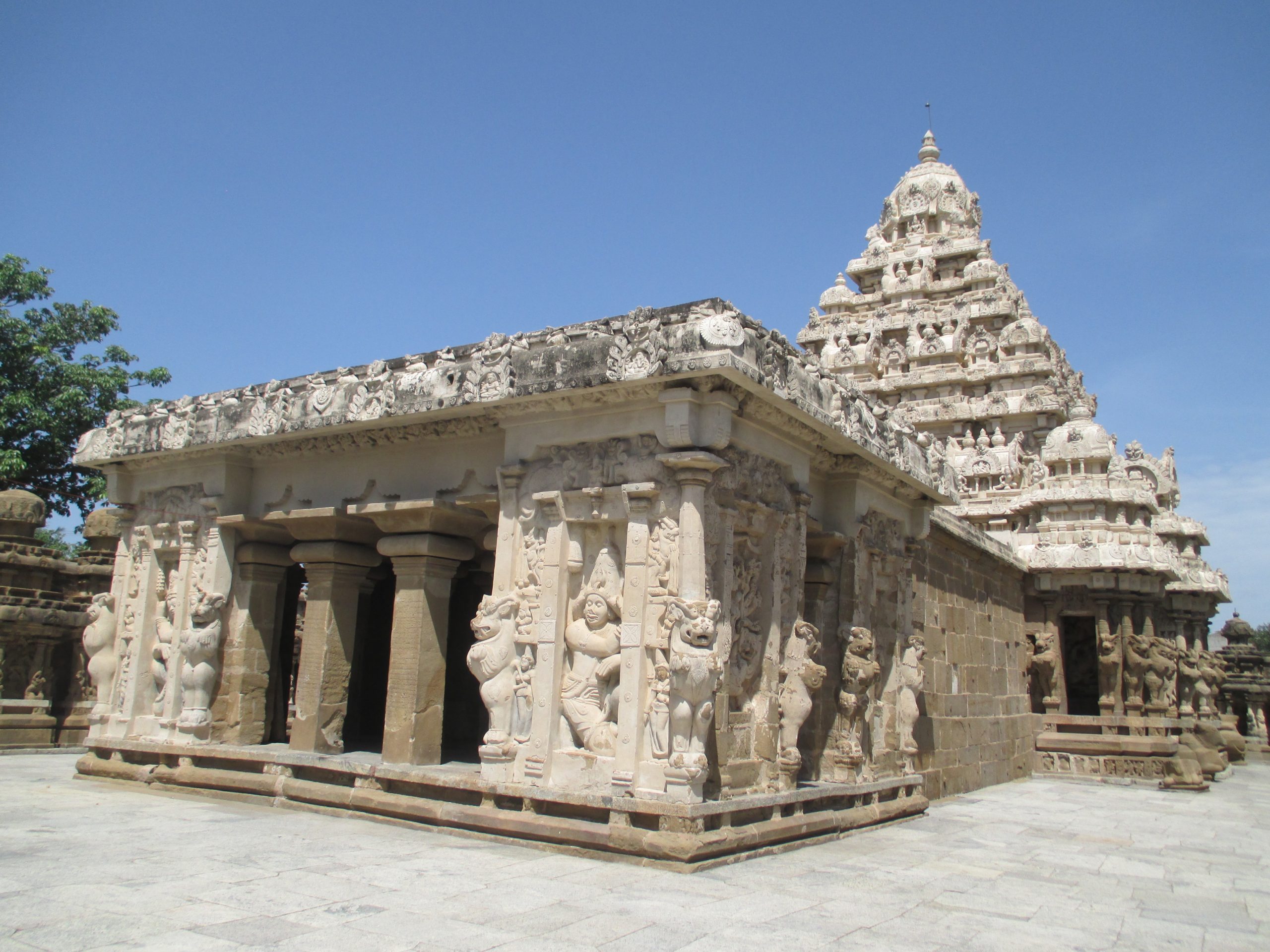 Kanchipuram Considered to be the Temple Town with more than 1000 temples including Kanchi Kamakshi Amman, Ekambareswarar situated inside the premises. A very unique Kailasanathar Temple in construction proves it to be the oldest among all the temples in Kanchipuram. Glad that the town has numerous cultures yet it's age old tradition which was ruled under the Pallavas, Cholas and Vijayanagar Kingdoms still cherished with much delighted in the sculptures of these temple.
Now take time to visit the Kanchipuram for the Vaishainavite Sthala Varadaraja Perumal Temple which is also famous for the Aadi Athi Varadar status made of Wood and taken out once in 40 Years. It is very surprising that the Aadi Athi varadar rests in the Temple tank for the remaining years and taken out only during the time specifically mentioned. This traditional seems to be very unique for this temple where Brahma himself said to have performed the Yajna and got the Varadar sculpture which has dots in his face till now. There was no way to dis-mark this under any kingdoms that ruled Kanchipuram. Another unique prasada provided in Varadar temple is Kovil Idly which has its age old tradition of more than 40 years now.
Coming to the much colorful meaning to the Kanchipuram town is the occupation or Business which the People follow. Its all Kanchipuram Silk Sarees with much traditional value for any occasions dyed and weaved with utmost sincerity here at Kanchipuram. Yes!!!!! Happy to say that this place is the Grand Master for all Pure Silk Sarees which is true on a Wedding Date. Multiple colors and designs are available with many traditional Temple border collections and peacock designs on the Pallu and Border with Grand look and beautiful woven for the Bridesmaid. Silk Cotton and Semi Silks are also sold from this Temple town where people can buy them on a wholesale rates.